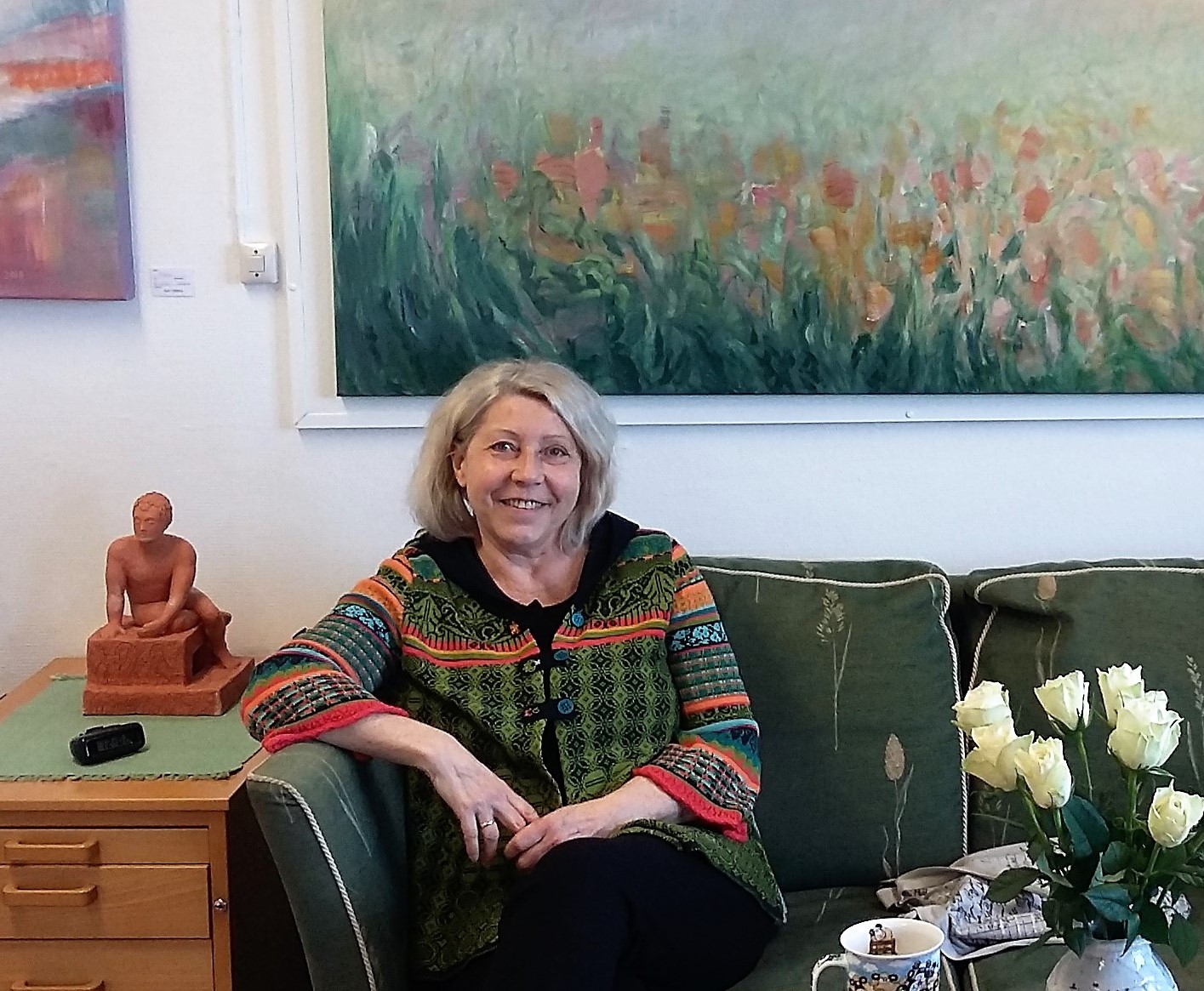 Jeg maler med akryl på lerret, og beveger meg i grenselandet mellom det abstrakte og figurative.  I mine bilder henter jeg inspirasjon både fra indre og ytre virkelighet og søker å gi en opplevelse av naturens kraft.
For meg er det fargene og lyset som driver selve maleprosessen. Prosessen med hvert bilde er en reise inn i det ukjente, hvor jeg stadig oppdager nye sammenhenger og en mer spontan måte å uttrykke meg på.  Det å male bilder bringer meg i kontakt med en skapende kraft som inspirerer og gir gjenklang til det å være et menneske i utvikling
I paint with acrylic on canvas, and travel in the borderland between the abstract and the figurative. In my paintings I draw inspiration from both inner and outer realities and seek to give an experience of the power in the nature.
For me it is the colors and the light that drives the painting process. The process with each painting is a journey into the unknown, where I over and over discover new contexts and a more spontaneous way of expressing myself. Painting pictures brings me in contact with a creative force that inspires and gives resonance to being a human in continuous development.
Kari Skåtun –  art-related training 
The Art School – Educational Alliance, New York City: Sculpture – stone carving and clay sculpture – classes and studio work. 

2009 – 2011.

Nydalen Kunstskole, 2-year visual art studies, Oslo 2006 – 2008

The Blue Studio/Collin Cole: Painting – private tuition, Johannesburg 2005 – 2006

Composition, painting and sculpture: Tuition by Skënder Boshtrakaj & Professor Agim Çavdarbasha, Faculty of Figurative Arts, Prishtina, Kosovo 2004 – 2005

London Center for the Expressive Arts: Integrated Personal and Artistic Expression, 1988 – 1989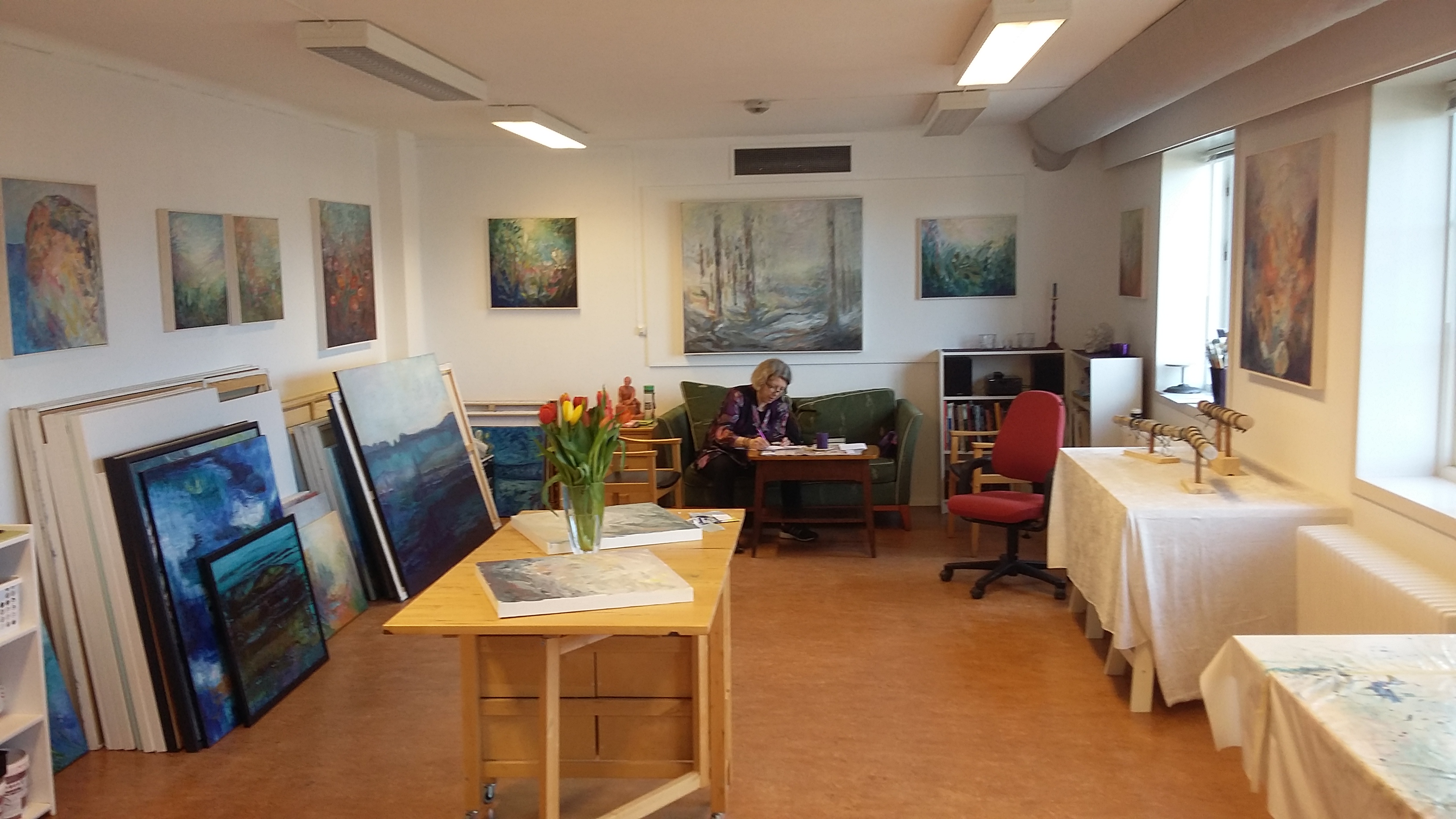 Til daglig holder jeg til på Olsgaard Atelierfelleskap, i utkanten av Tønsberg.  Olsgaard Atelierfelleskap består av ca. 23 kunstnere som representerer et bredt spekter av kreative næringer som billedkunst, installasjon, design, kunsthåndverk, foto, tekst, arkitektkunst, forfatterskap, film, teater og mer.
On a daily basis I work in my studio at Olsgaard Atelierfelleskap, at the outskirts of Tønsberg. Olsgaard Atelierfelleskap is a community of app 23 artists, representing a broad specter of creative industries like visual arts, installation, design, handicraft, photography, writing, architecture, film, theater and more. 
See also www.olsgaard.no